Jordan Rosnow is a visual artist with a practice rooted in sculpture, choreography, and large site-responsive installations. Their sculptural works are made out of industrial or construction materials which are typically large, durable, and hidden or temporary. By bending a traditional purpose or viewpoint, Rosenow questions their function and the systems they build. While working towards a personal sense of beauty, Rosenow uses sculpture and performance to question matters that affect both the political and the personal. Their work centers around gender, queerness, and the industrial impact on our climate. Rosenow's movement work straddles a line between sculpture and choreography, rest and labor, the familiar and unfamiliar.
Jordan Rosenow is currently based in Hudson River Valley, NY, and is from Minneapolis, MN. Rosenow has had solo exhibitions at The White Page, Rochester Art Center, and The Soap Factory. They have installed large-scale outdoor works at Scoville Memorial Library CT, Lynden Sculpture Garden WI, Artist Field VT, Franconia Sculpture Park MN, 3300 on the Park MN, and the Minnesota Landscape Arboretum. Their performance work was recently presented at Samuel Dorsky Museum of Art, Lynden Sculpture Garden, and the Walker Art Center.

Jordan Rosenow was the
guest editor
of MNArtists September - January 2018. 
Editors are responsible for publishing articles over a three-month period. Selected editors define the vision for publishing over their term, engage arts writers and artist-writers, and develop pieces for publication.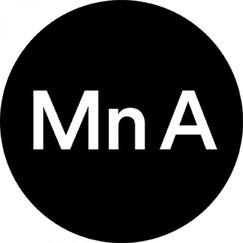 Mn Artists
 is home to art, writing, opportunities and conversation, online and off, by, for and about Midwestern artists working in every discipline. A program of the Walker Art Center, Mn Artists is dedicated to improving the quality and national visibility of regionally-rooted art, artists and cultural dialogue through a dynamic online community, responsive arts journalism, and by giving artists access to, and connections with, collaborators, influencers and the public.
The following essays were published and edited by Jordan Rosenow.
Christina Schmid considers exhibitions at Public Functionary and Macalester College's Law Warschaw Gallery, both addressing two sides of a question that haunts this place: how to shed the awful weight of trauma and rekindle a utopian imagination.
Artist and writer Amina Harper dives deep into the lush imagery of Bobby Rogers, weaving together the fraught history of representing blackness, the transformative power in representing oneself, and the pressing need for diverse self-representation in the Twin Cities visual arts scene.
Stevie Ada Klaark talks with visual artist, educator, and Black feminist scholar Tia-Simone Gardner about her tiny home turned mobile residency, The Inhabitation Project, and the balance between stability, mobility, and intimacy in artists' connections to place.
Miriam Karraker contributes poems after Jennifer Nevitt's Sans Terre at the Minneapolis Institute of Art, enacting the slippage between language and what is seen or felt.
Regan Golden responds to Selma Fernandez Richter's recent exhibition portraying the complex process of immigration, replete with joy and relief, sadness and anxiety.
Jess Hirsch, founder of the Fireweed Woodshop in Minneapolis, calls for a reworking of craft practices and the gendering of tools.
Through voice and matter, artist-writer Mara Duvra considers possibilities for black subjectivity beyond the representation of otherness, making manifest calm, interiority, and gestures of tenderness.
Following a program of indigenous filmmakers curated by Adam and Zack Khalil, poet M.J. Gette chews on violence in ethnography, embodiment in archive, manipulation in documentary, and positionality in language.
Arts writer Sheila Regan offers an embodied meditation on family, storytelling, and the strength and fragility of the body, following her experience with Keren Kroul's exhibition at the Rochester Art Center.
Responding to Mn Artists Presents: Eric Larson's Meme Town, Jordan K. Thomas considers the corruption of memes, anonymity, and racism in digital space, and what it means to lay a hate symbol to rest.