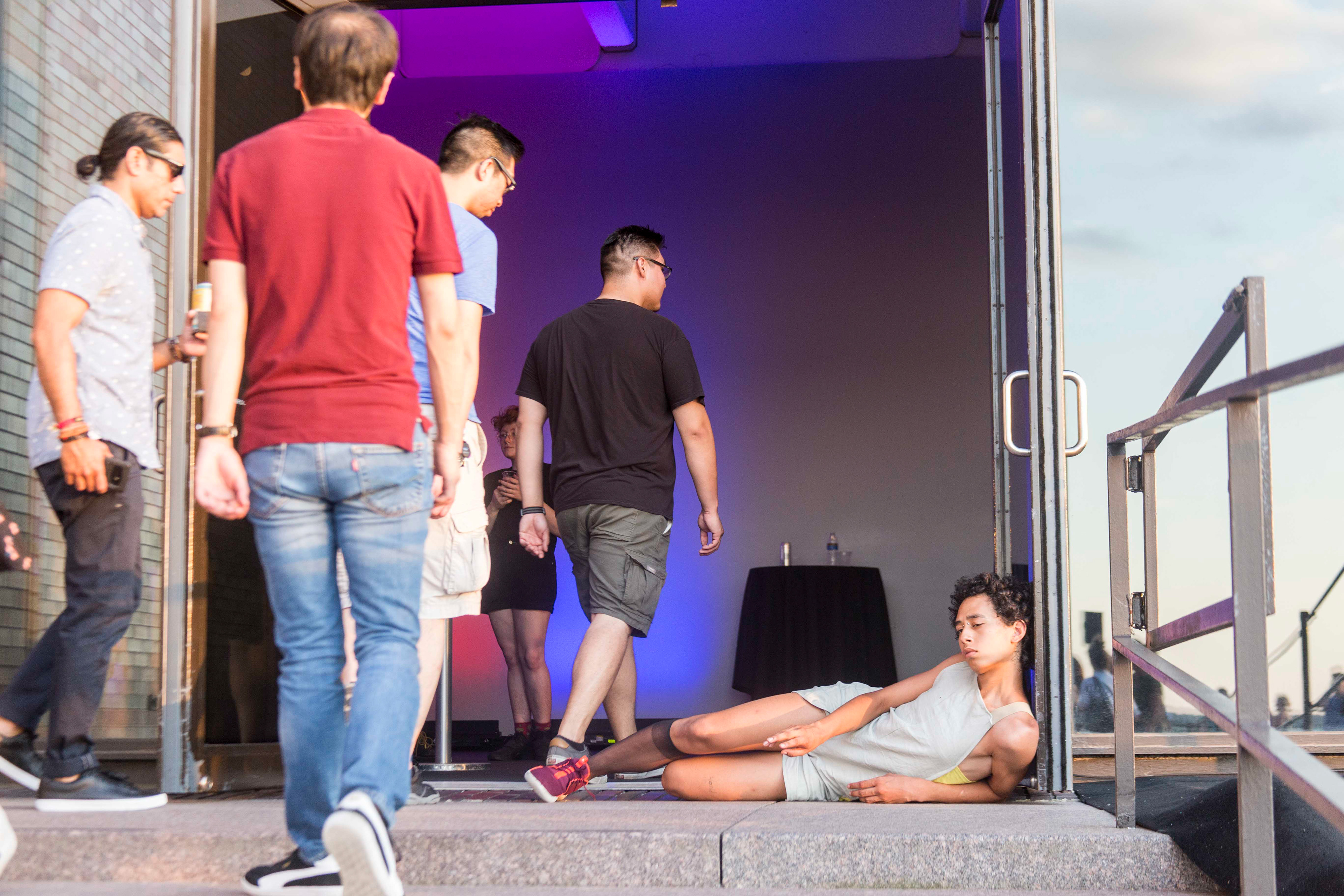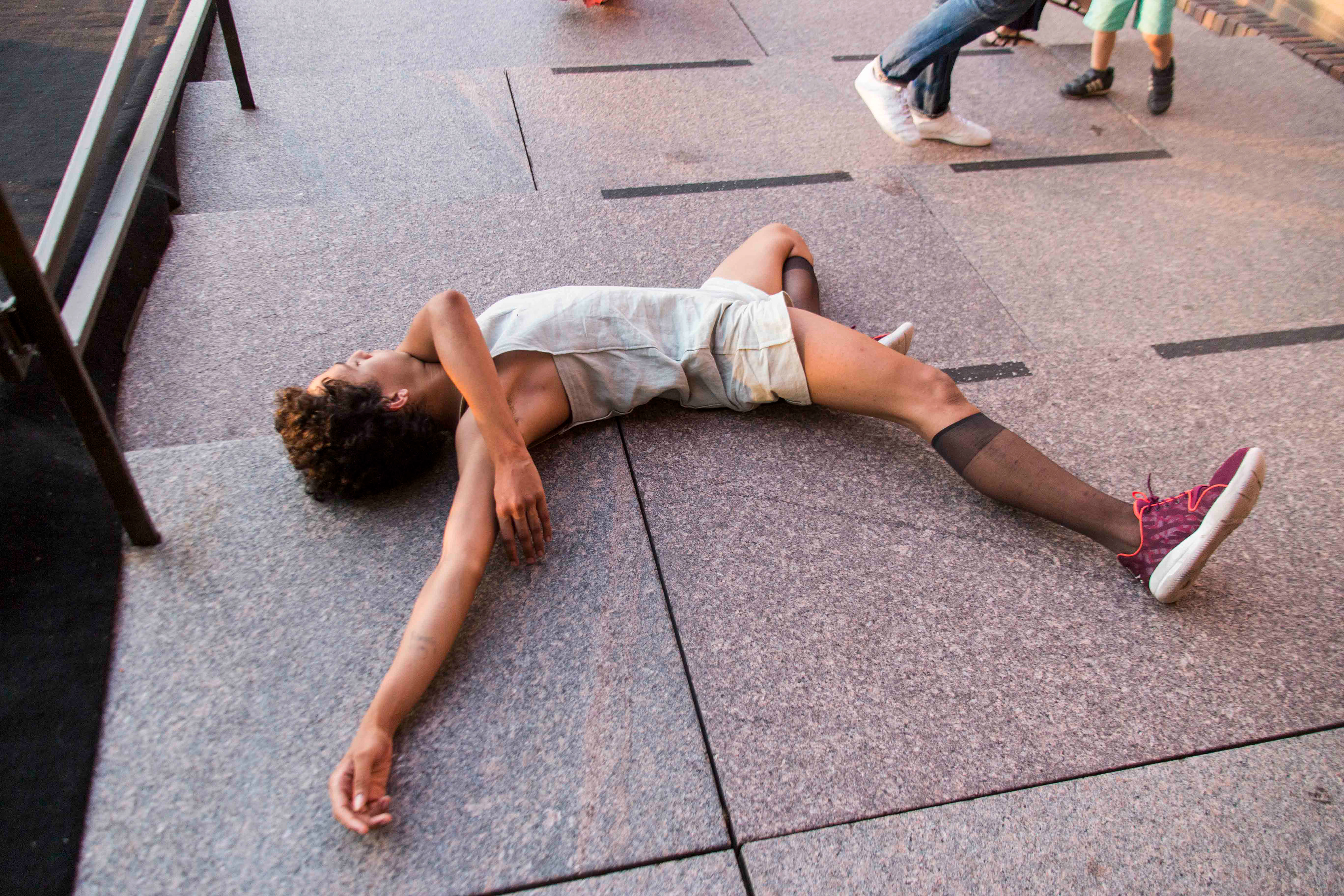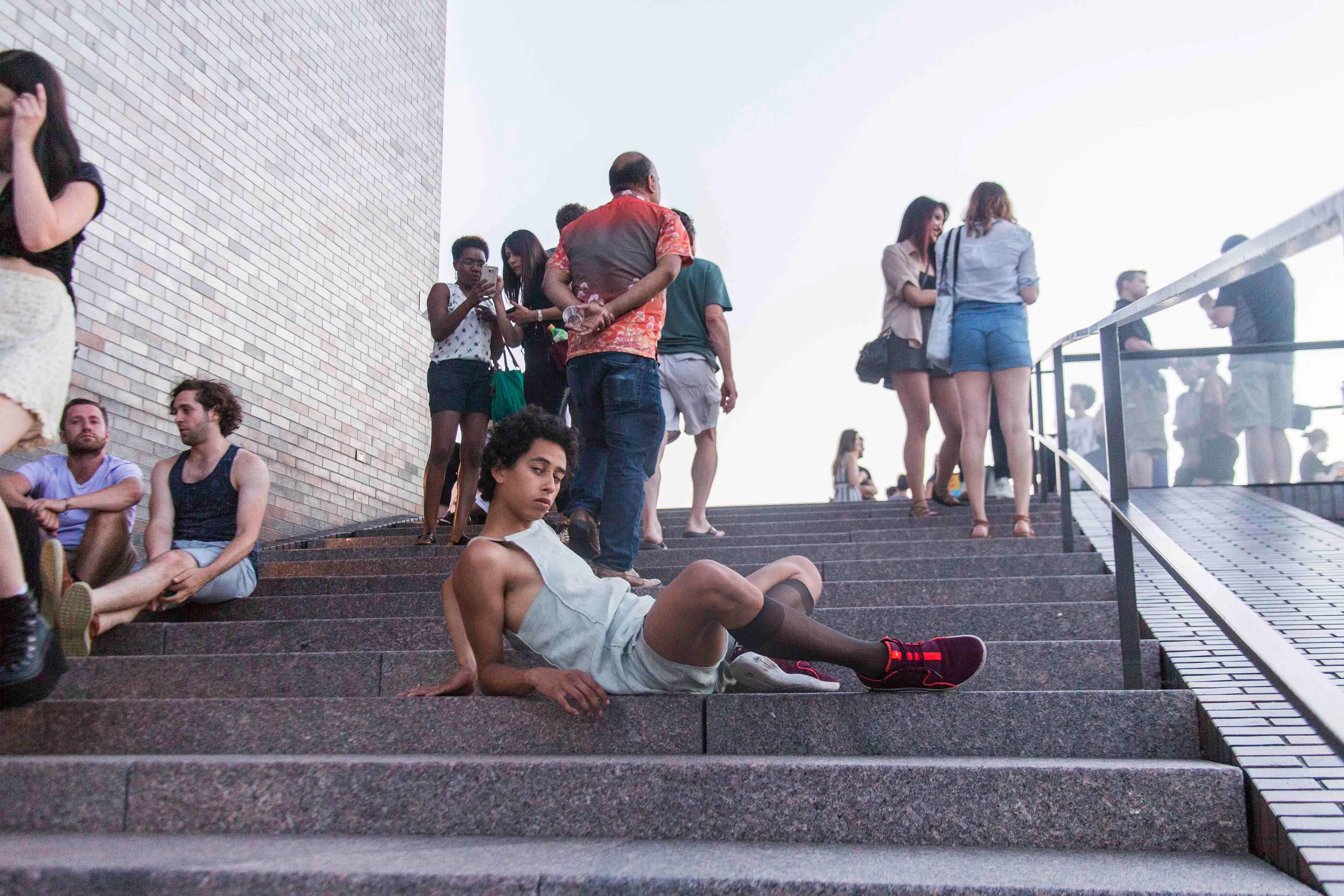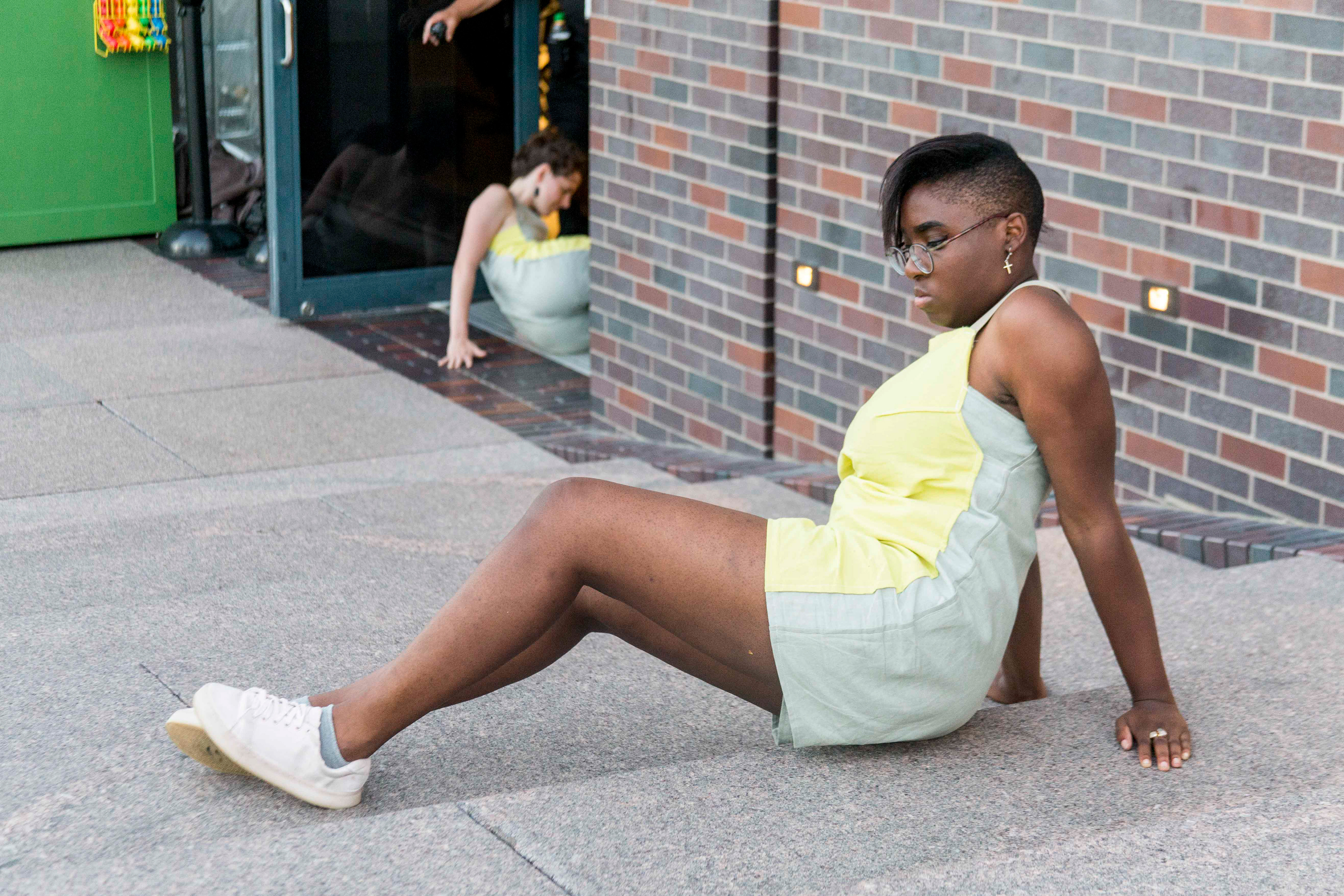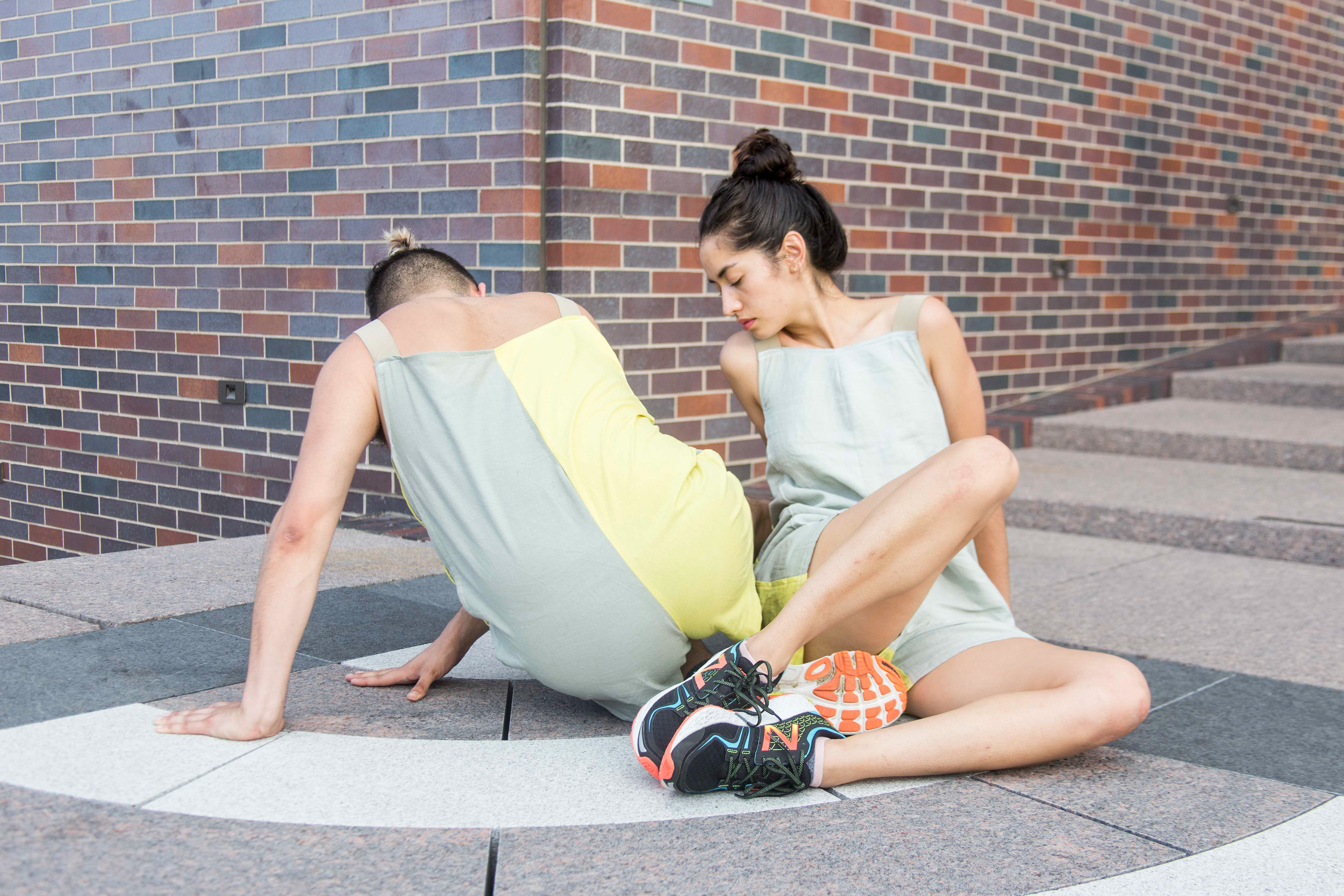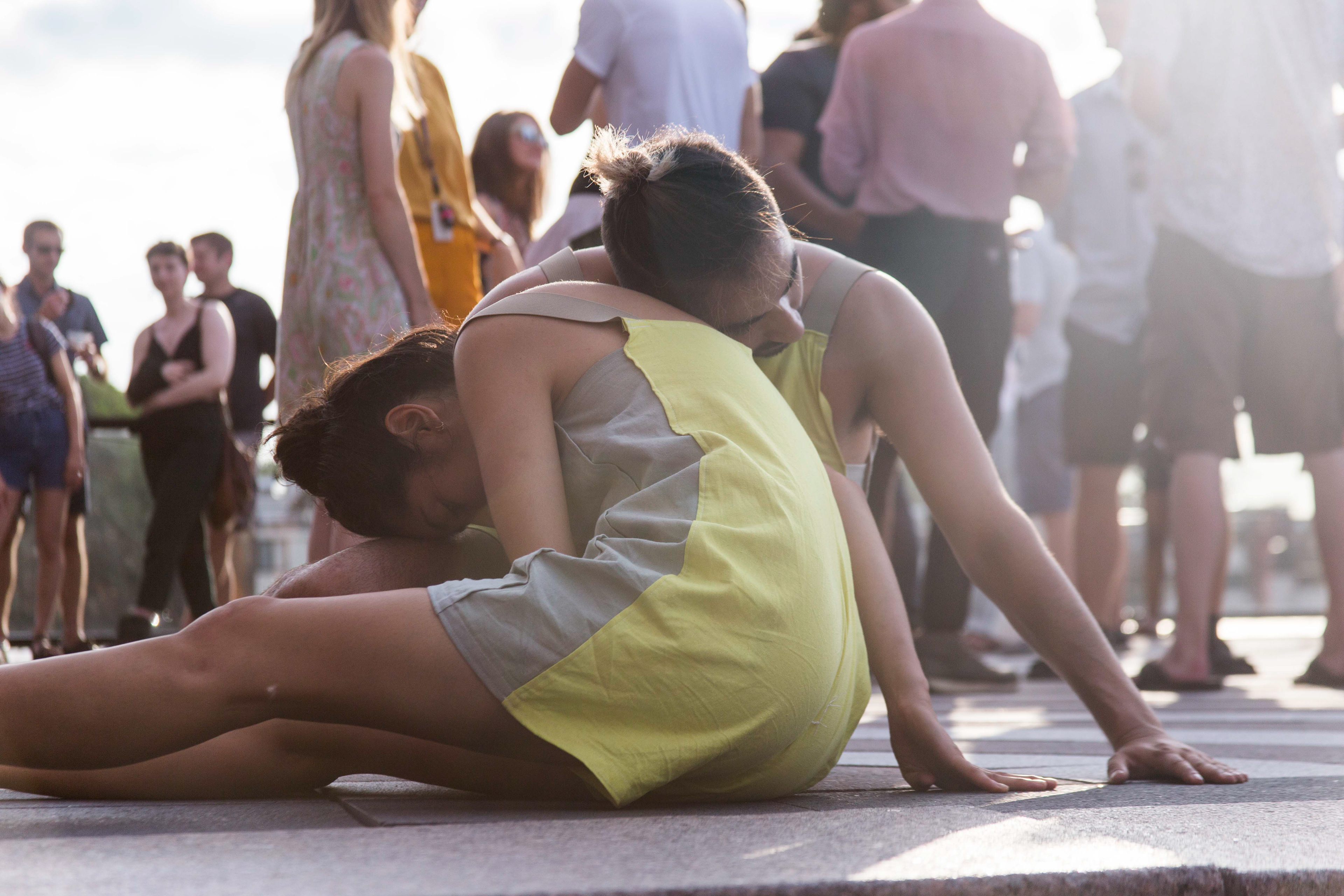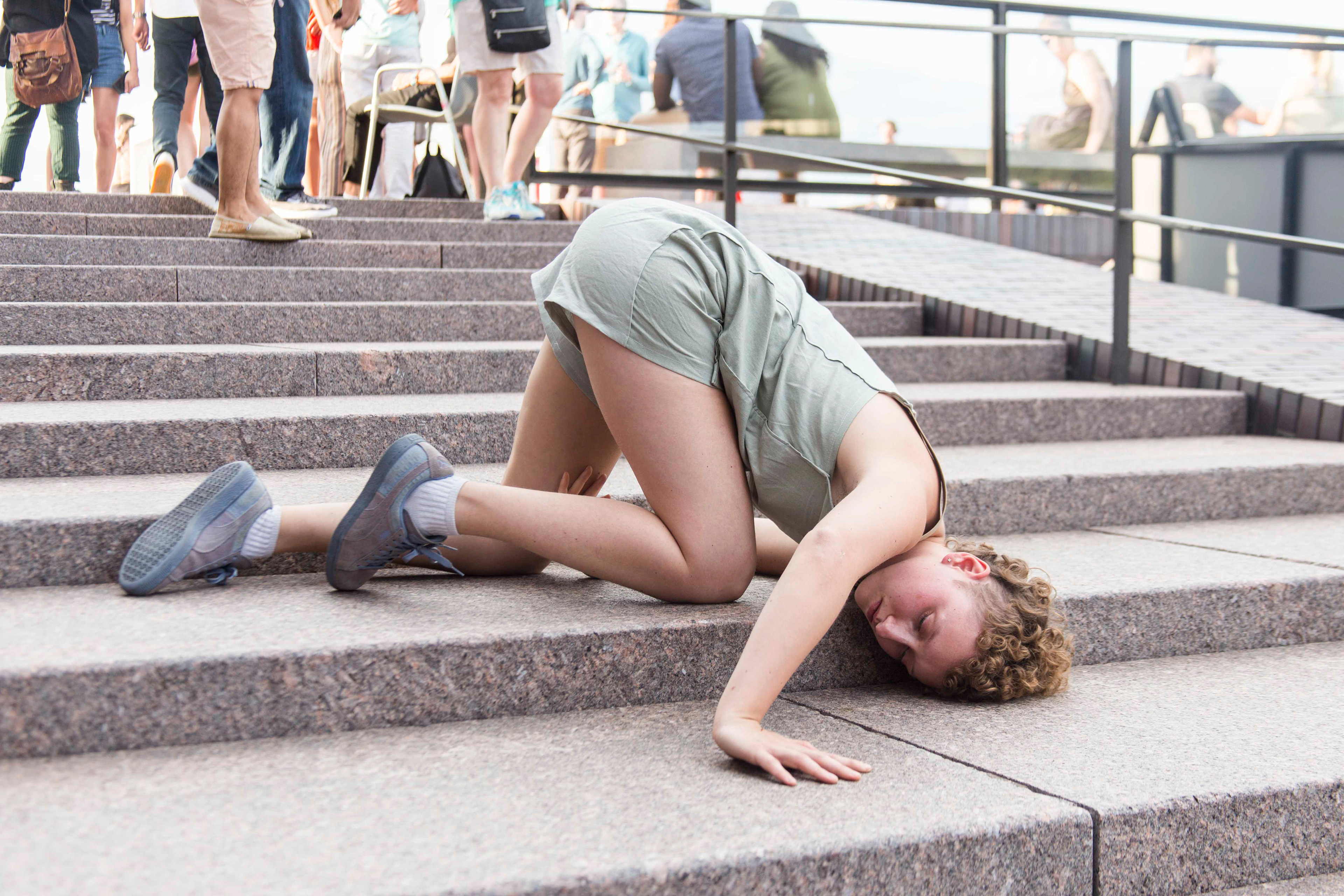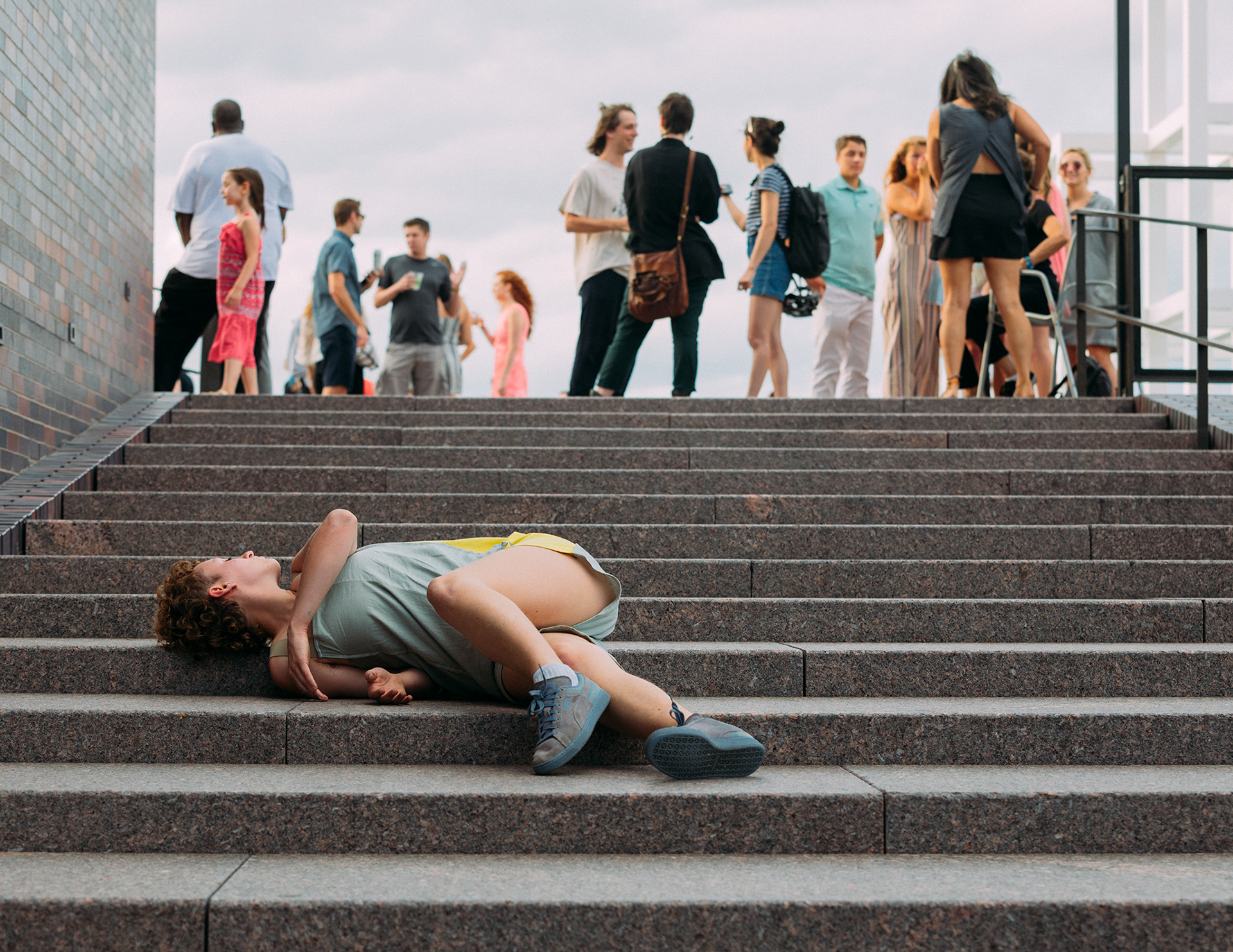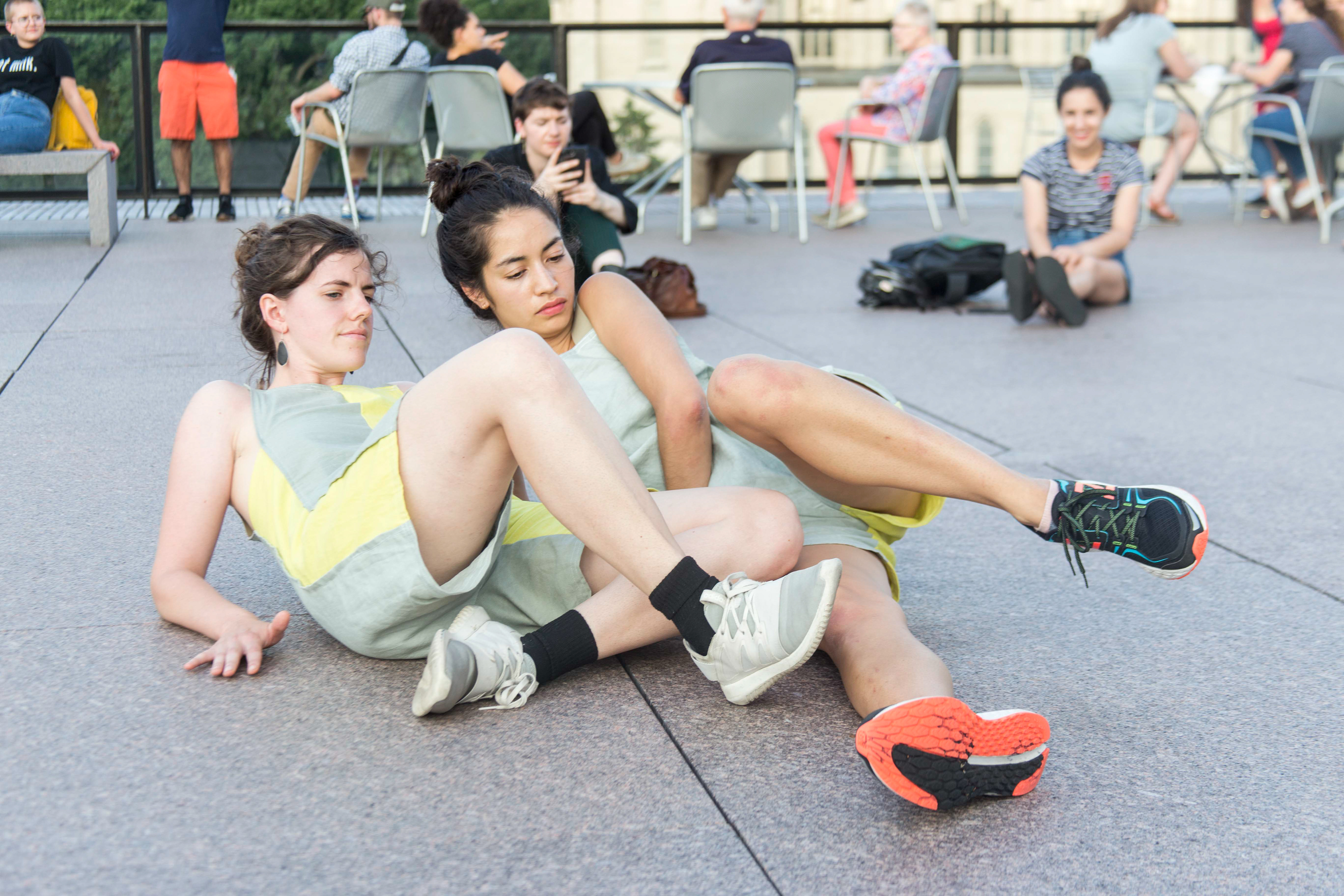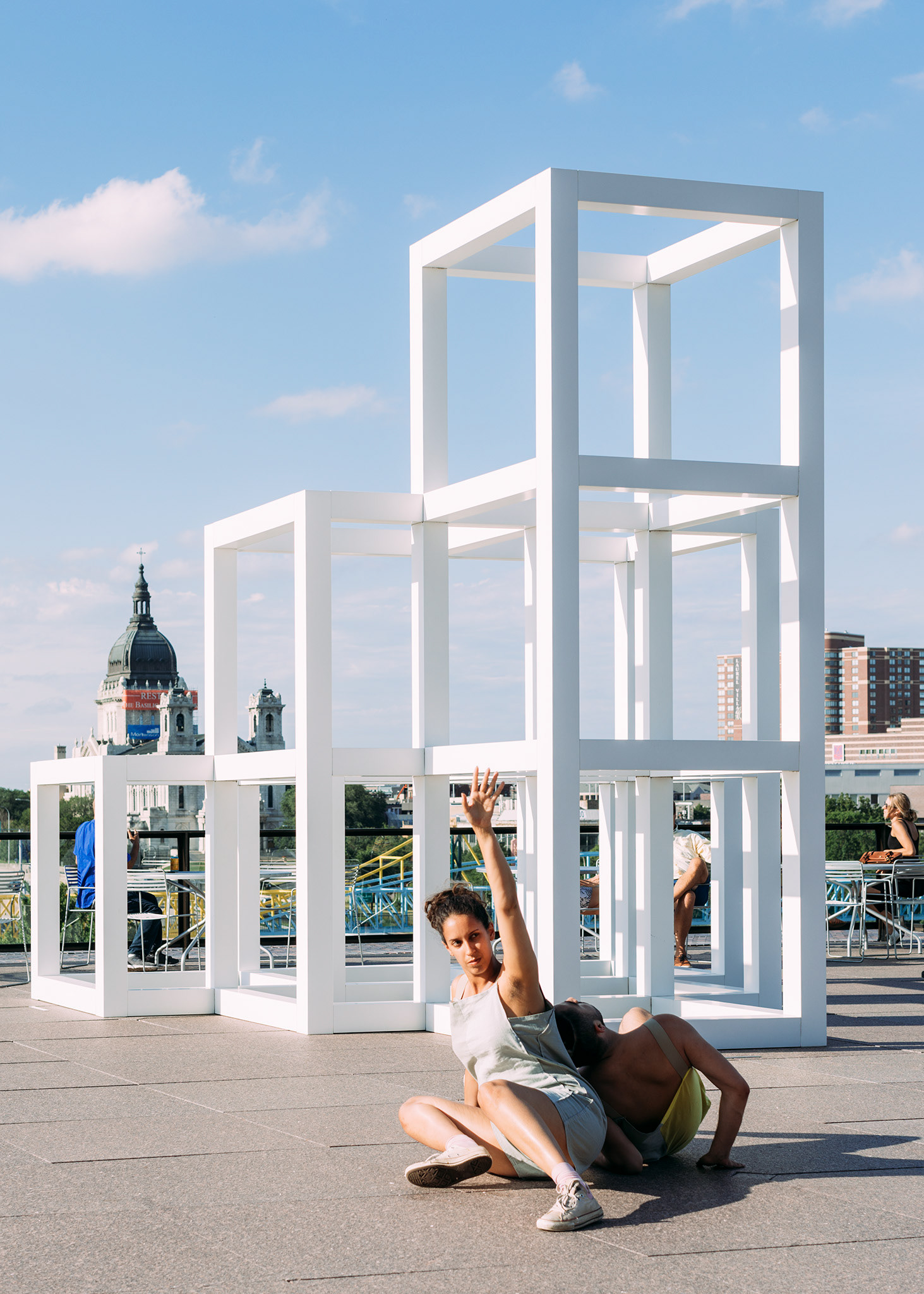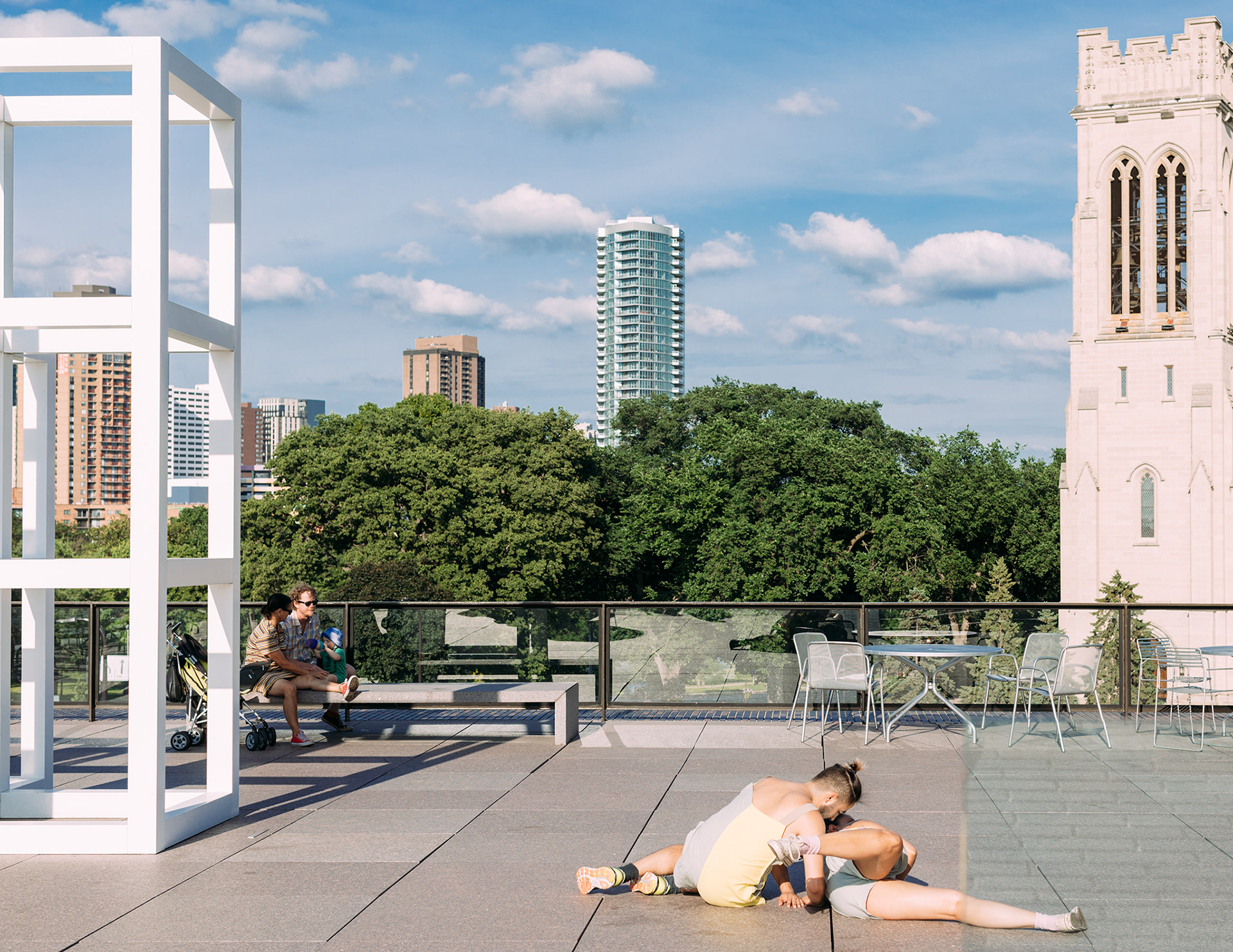 A Place to Fall Into (2018)

A series of unfixed performances concentrated on proximity, slowness, and the tension between bodies and sculpture. For 3-hours performers moved at a glacial pace through the building's terrace, adjacent galleries, and amongst the crowd. Occasionally two performers would cross paths and join for an extended duet before continuing on a solo route. 
Performers include Judith Holo Lue Choy, Lauren Coleman, Caitlin Dippo, Malakai Greiner, Katrina Matejcik, Amal Rogers, Jordan Rosenow, and Joél Valdez. 
Costumes were created by 
Katrina Matejcik
and the work was filmed by Justin Sengly.
"Summer Muses brings new sounds and new vibes that will get your creative juices flowing. Music from City Counselor, Nadine, and Hello Psychaleppo fills the summer sky all night long. Plus, artist Jordan Rosenow shares new performances as you delve into your own art project with Isa Gagarin."
-Walker Art Center

Rosenow's latest choreography is responding to performances by artists Trisha Brown, Merce Cunningham, Maria Hassabi previously presented at the Walker Art Center.